About Pharmacy
The Department of Pharmacy of the World University of Bangladesh offers the degree of B. Pharm. (Hon's). Bachelor of Pharmacy (Hon's) is a four-year course that has been designed for students to acquire sufficient knowledge on the principles & techniques of the pharmaceutical sciences as well as theoretical courses. The principal education philosophy in faculties of pharmacy is to provide a sound professional education and training corresponds with the contemporary state and standard of pharmaceutical sciences supported by laboratory practices and trainee-ship. During the pharmacy education, students are provided with basic and professional knowledge on drug sources, production of pharmaceutical raw materials, pharmaceutical formulation and technology, therapeutic and adverse effects of drugs and pharmaceutical care. Pharmacy graduates may practice in community or hospital pharmacies, armed forces or government services or in academic or research institutions. Till today, the Department remains as a leading institutions that offer Pharmacy education with the responsibility of training pharmacists and pharmaceutical scientists for the nation and beyond.
This Program aims to provide students with the modern & broad-based education in pharmaceutical science & to prepare them as well-trained pharmacy professionals to meet the demand of the pharmacy profession as practiced all over the world. Their technical know-how to develop their ability to practice as skilled & competent pharmacists both home & abroad and in any field of the wide spectrum of allied pharmacy profession is highly rated. Pharmacy Graduates can get jobs/scholarships abroad easily. It should be clear that this diversity of pharmacy is one of its chief strengths.
About World University of Bangladesh
World University of Bangladesh (WUB) established under the private University Act, 1992 (amended in 1998), approved and recognized by the Ministry of Education, Government of the People's Republic of Bangladesh and the University Grants Commission (UGC) of Bangladesh is a leading university for utilitarian education. The University is governed by a board of trustees constituted as per private universities Act 2010 which is a non-profit making concern. The university is a member of the Association of Private Universities in Bangladesh, Association of Common Wealth Universities and Quality Assurance & Improvement Council and appears in the worldwide listing of universities by the UNESCO.
Although the formal approval to start operation of the World University of Bangladesh was received on February 26, 2003, the ground work for the university began in early part of 2000, Now the university on entering its 10th year of operation has all needed infrastructural facilities and highly qualified teachers in its 3 faculties and 11 departments with 24 programs at day and evening.
World University of Bangladesh is destined to provide utilitarian education for economic emancipation without undermining the national ideals and aspirations and is authorized to offer courses and award degrees, diplomas, certificates on its own. At present it has credit transfer arrangements and academic collaborations with some universities in UK, USA, Australia and the Caribbean.
The university had its first convocation on 28th October 2008, where 782 students received degree from the Hon'ble President of People's Republic of Bangladesh and Chancellor of World University of Bangladesh. (also see our website: www.wub.edu.bd). As many as 2300 students are now ready for conferment of degrees in the up-coming convocation. None of its degree holders is unemployed implying its emphasis on quality education with utilitarian bent.
This university is the pioneer in introducing degree programs for the Diploma Engineers; B.Sc. in Mechatronics Engineering (MTE) & Master of Business Education (MBE) in this part of the world. The MTE program also known as electro-Mechanical engineering in few western countries is a synergistic combination of a number of basic engineering and administrative courses. As such, it is a highly demanding course at home and abroad. The MBE program is meant for people destined to make career in teaching of business related subjects and for those willing to make a career in practical business world in short span of time. We have few Institutes and various types of collaboration programs. All of our programs are approved by the UGC. We publish some journals which have earned appreciation at home and abroad.
Vision
To Ensure the Utilitarian education for economic emancipation through the creation of graduates having knowledge about the modern pharmaceutical sciences and capable of contributing to the sustainable development of the national growth.
To Provide Excellence in Education and Research to Produce Internationally Competent Pharmacists.
Mission
To provide modern pharmacy education and research activities related to the Phytochemistry, Biochemistry & Molecular Biology, Microbiology and Pharmaceutical Technology to meet the national and international demand for the betterment of the people and to achieve the optimum mission of the university.
Goals
To provide conducive environment for effective learning.
To develop and offer a dynamic syllabus to meet the changing needs of business world.
To provide advanced knowledge and skills that are specific to conducting any business from small enterprises to multinational corporations.
To equip the candidate with much wider career opportunities, particularly in those sectors where globalization or the increasing internationalization of trade is a new or up and coming phenomenon.
To prepare graduates for employment in challenging but rewarding area.
To integrate cultural understandings with relevant functional skills and prepare graduates for employment in virtually all aspects of government, commerce, and trade.
To enable the graduates to progress to senior management positions in business management and operations where specialist knowledge can be used.
To develop and enrich the faculty members with required qualities and skills.
Objectives
Provide most comprehensive and highest quality pharmacy education.
Establish research-oriented and need based teaching-learning environment.
Implement modern research and scientific discoveries in the field of drug discovery.
Develop drug and to incorporate it into the health care system.
Accelerate professional achievement and development through lifelong learning.
Generate critical thinking, analytical ability and leadership skills with ethical, moral, and social responsibilities of the graduated pharmacists.
Program Educational Objectives (PEOs):
| | |
| --- | --- |
| PEO-1 | Successfully apply their learned skills throughout their professional pursuits. |
| PEO-2 | Have enthusiasm and aptitude to continuously pursue learning and professional development. |
| PEO-3 | Have the ability to communicate and work well as individuals or on teams that include engineers and colleagues from other disciplines. |
| PEO-4 | Are recognized as qualified Pharmacist with high ethical standards. |
Program Learning Outcomes (PLOs):
| | |
| --- | --- |
| PLO-1 | Knowledge |
| PLO-2 | Practical skills |
| PLO-3 | Social skills and responsibilities |
| PLO-4 | Ethics, professionalism and humanities |
| PLO-5 | Communication, leadership and team skills |
| PLO-6 | Scientific methods, critical thinking and problem solving skills |
| PLO-7 | Lifelong learning and information management |
| PLO-8 | Entrepreneurship and managerial skills |
| PLO-9 | IT familiarity/Use of technology/Information literacy/ Information management |
Labs Facilities
Well-equipped class rooms and state of the art labs and modern teaching aids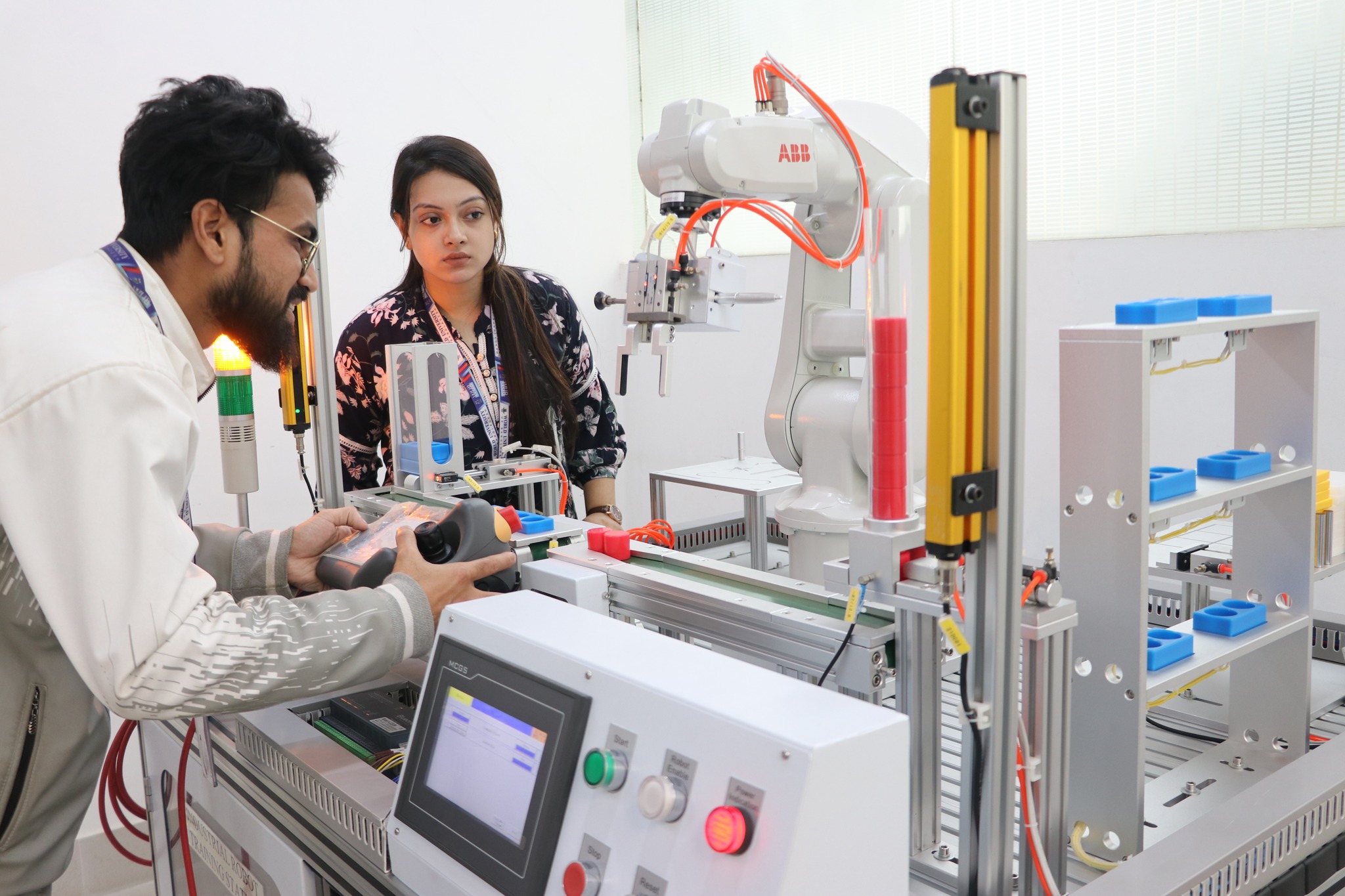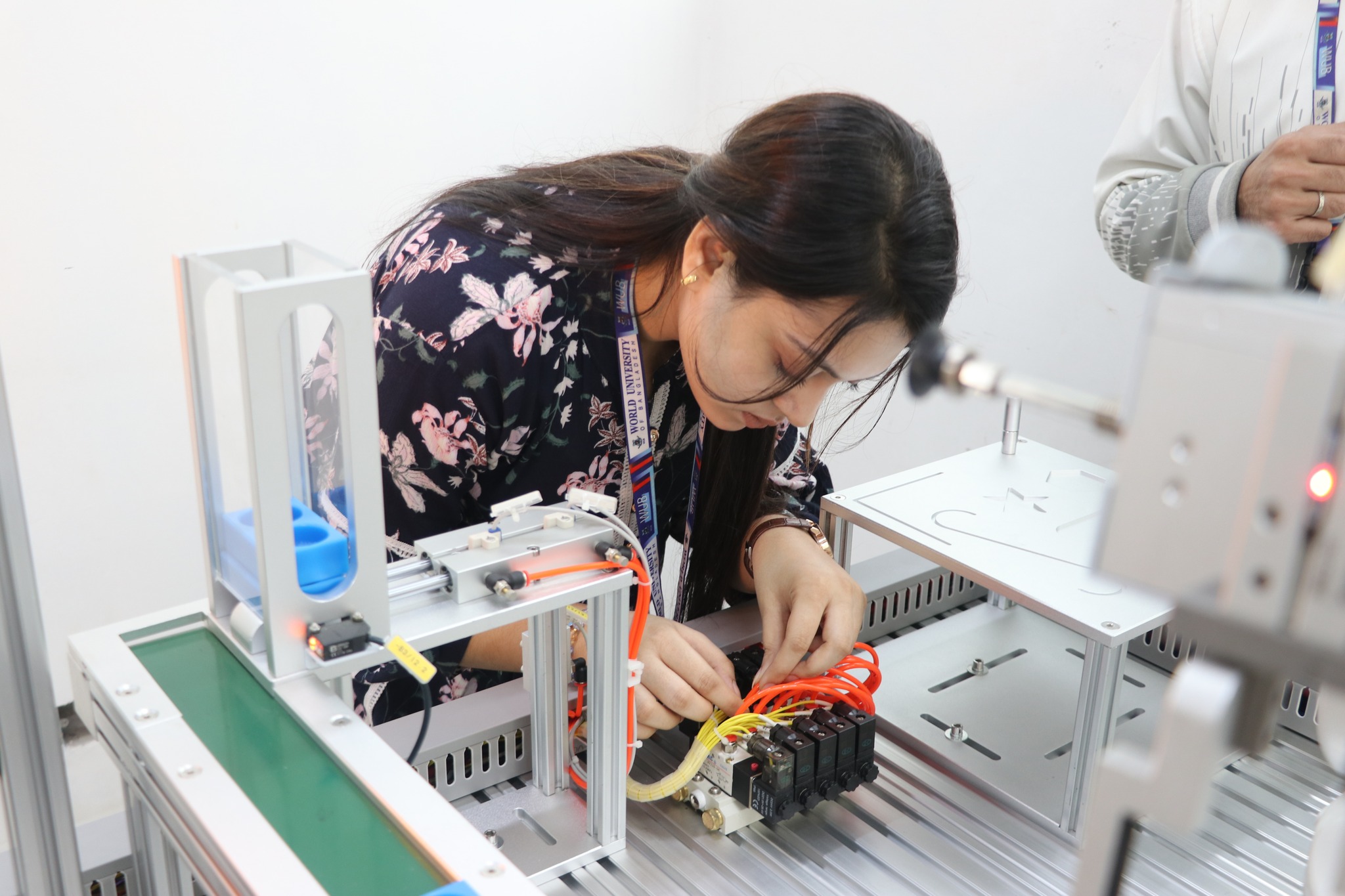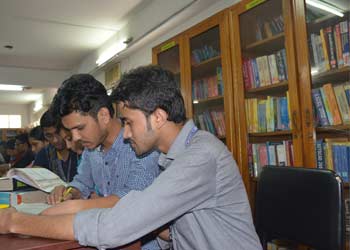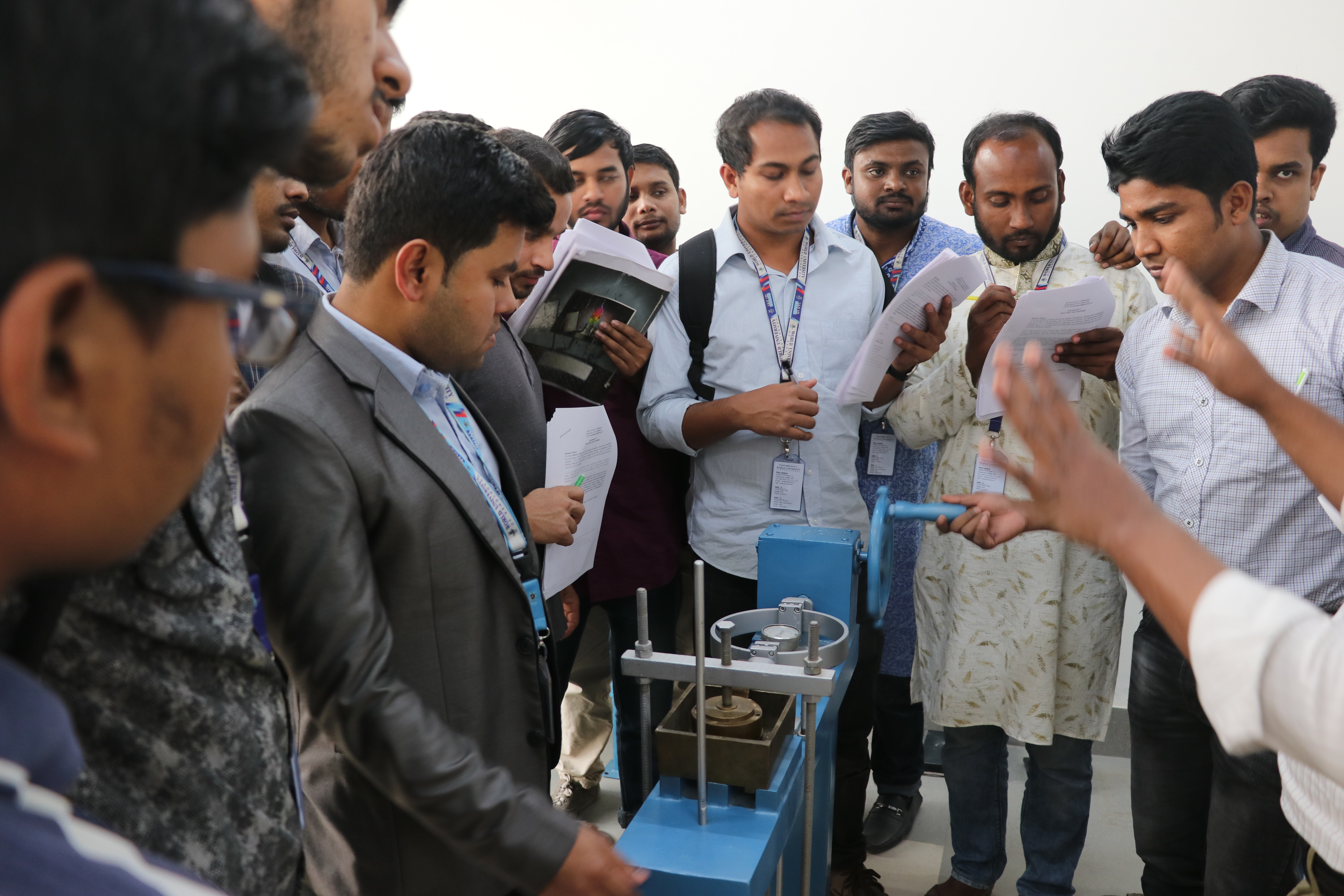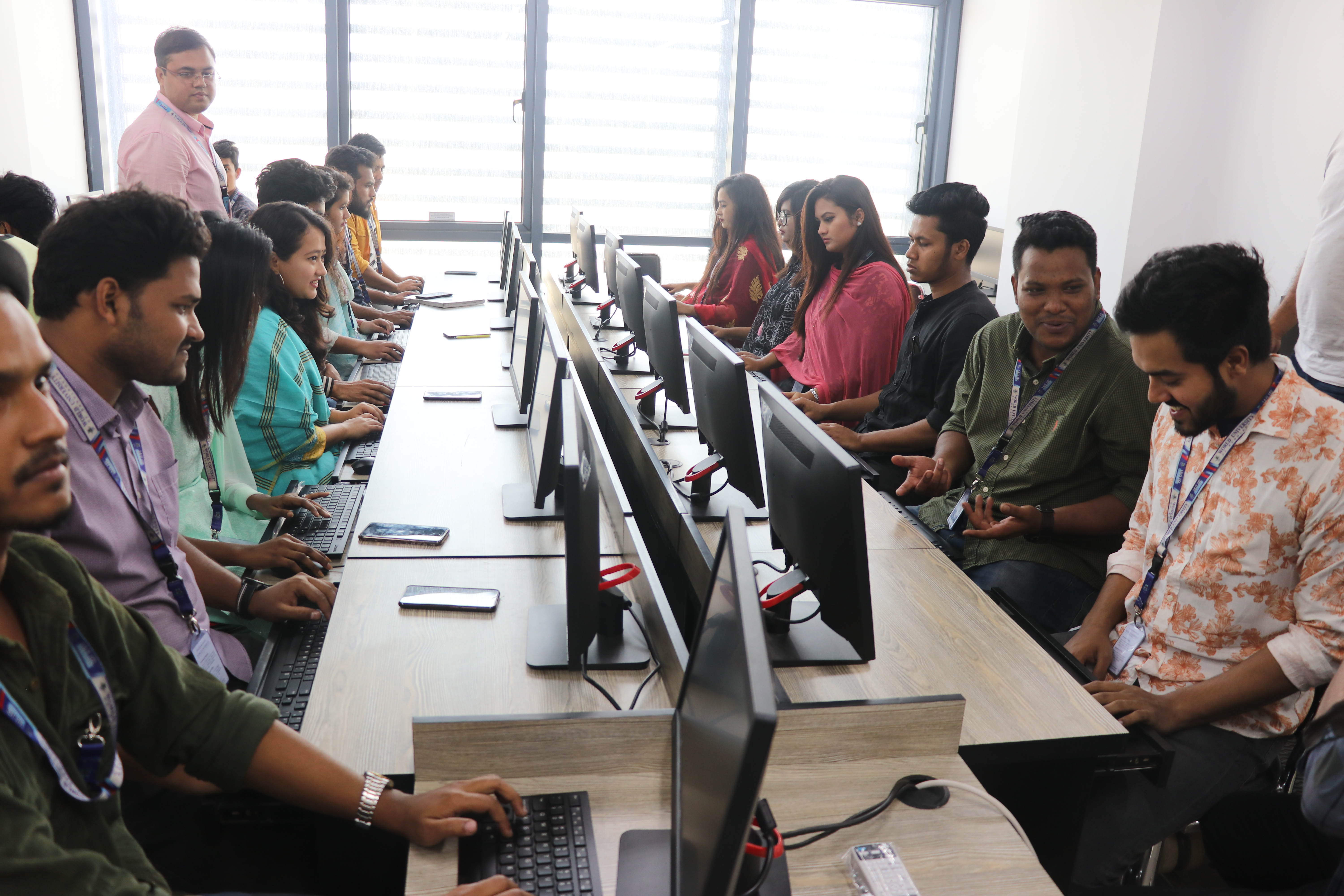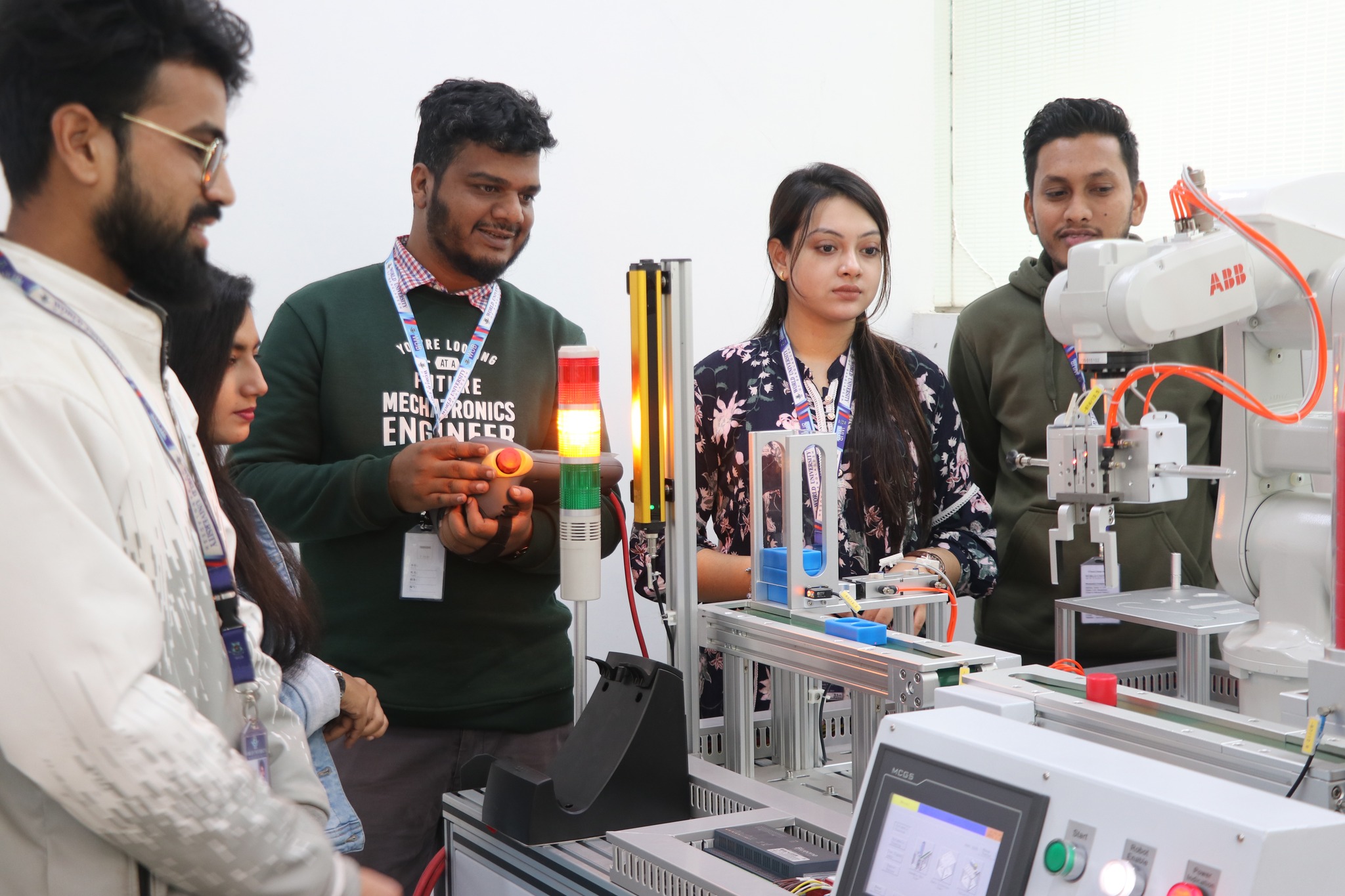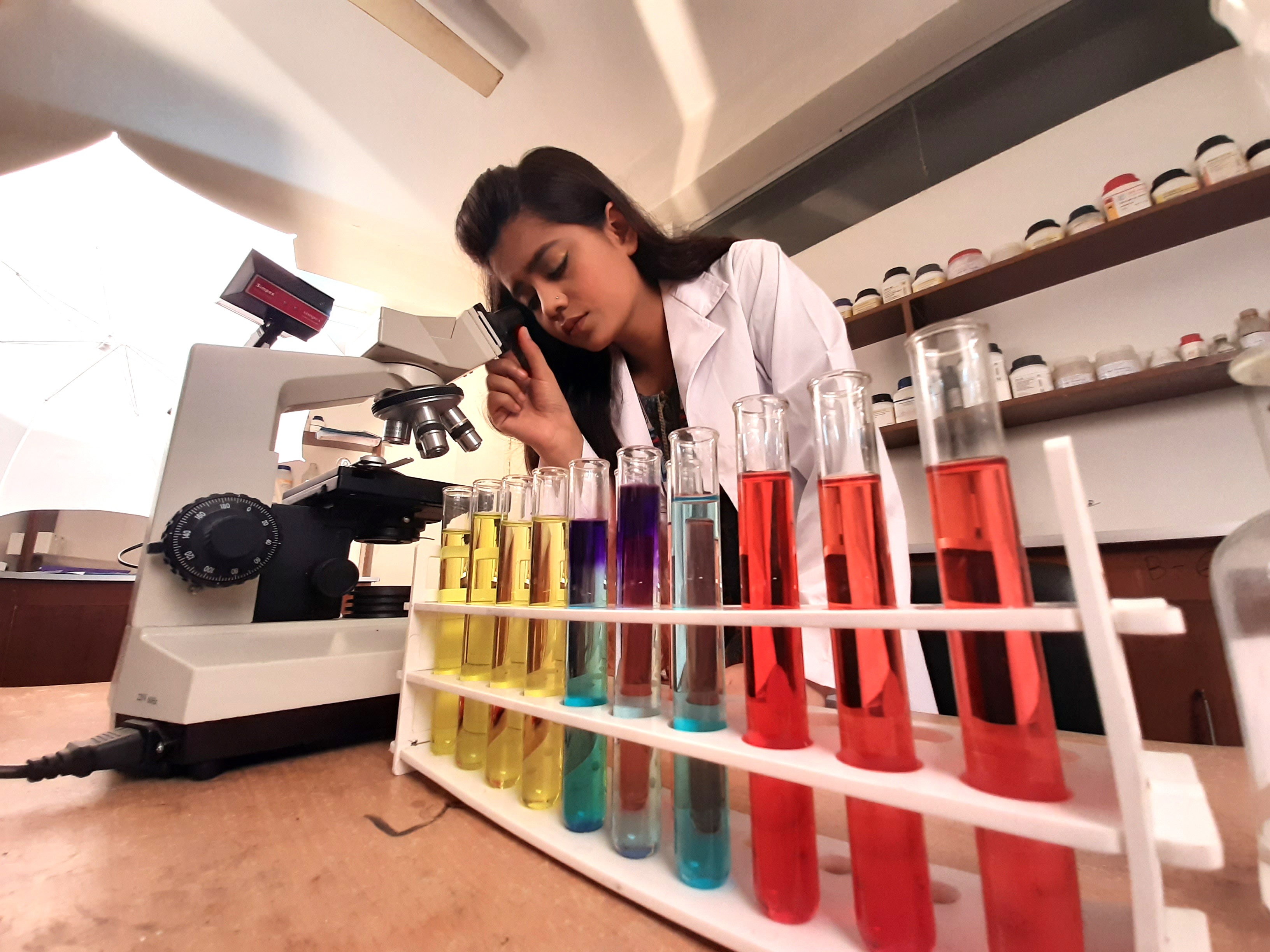 WUB Lab Pictures
Others Facilities
Highly qualified faculty members.
Advance Research laboratories.
Recent scientific instrument.
Remedial English Course till the students attain fluency.
Remedial Courses for Computer Science & Mathematics.
Student-friendly fee and payment system.
Hostel facilities for ladies & rural students.
Students' membership with professional, social and cultural organizations.
Teaching with full time teachers supplemented by guest teachers from DU.
Different performance based scholarship & stipend.