Master of Pharmacy(M. Pharm)
Objectives
To equip candidates with the knowledge of identification, formulation, preparation, standardization, quality control and proper use of drugs and medicine.
To enable the candidate to obtain gainful self or salaried employment in pharmaceutical business or industries.
Developing the competence in the practical application of techniques and methods of different branches of pharmacy that will help the sector to be competitive at least regionally.
Encouraging research in various fields of pharmacy to develop better techniques for production, quality control, and standardization of drugs and medicines.
Entry requirements
Bachelor of Pharmacy (B. Pharm) from any recognized University with 2nd class or a CGPA of 2.50 or its equivalent.
Must pass the admission test and viva voce.
Duration of the Program
One academic year for the general group and 18 months for the thesis group including period for dissertation/research/thesis/project.
Degree Requirements
A student must complete all the required courses for the award of the said degree that is he/she must earn a total of 36 credits for both general group and thesis group including dissertation/research/thesis/project. Minimum CGPA for graduation is 2.00 on a scale of 4.00.
Course pattern and credit structure
The entire M. Pharm. program is covered through a set of theoretical and laboratory courses and project/thesis work.
Assignment of credits
Theoretical Courses: Two lectures of 100 minutes per week.
Laboratory/Project Work: Credit for laboratory work usually will be half of the class hours per week per semester. Credits are also assigned to project/ thesis work taken by students.
Area of Concentration
The core courses of the curriculum consist of the following subjects:
Pharmaceutical Quality Control and Analytical Method Validation: Includes analysis of different drugs, drug product, excipients, and packaging material including validation of analytical procedure.
Advanced Medicinal Chemistry: Includes chemistry of medicinal substances including natural product chemistry.
Advanced Pharmaceutical Manufacturing Technology: Includes design and manufacturing of different pharmaceutical dosage forms including facility design aspects of different dosage forms.
Advanced Pharmacology and Clinical Toxicology: Includes pharmacology and therapeutics of different drugs along with their toxicology.
Advanced Clinical Pharmacy: Gastrointestinal disorders, Neurologic disorders, psychiatric disorders, urological disorders, skin disorders, endocrine disorders, neoplastic disorders, infectious disorders, patient counseling, education and chronic disease monitoring, public Health.
Research Methodology: Fundamentals of research, Literature survey and documentation, Data collection, analysis and hypothesis, Hypothesis, Research ethics, plagiarism and impact of research, Technical writing and reporting of research, Project cost management, Funding agencies and research grants, Declaration of Helsinki.
Advanced Biopharmaceutics and Pharmacokinetics: Includes drug absorption, distribution, metabolism and excretion of drug and drug products.
Advanced Pharmaceutical Biotechnology: Includes manufacturing and quality control of biotechnological products and drug targeting.
Advanced Pharmaceutical Management and Marketing: Includes management of pharmaceutical manufacturing and quality marketing of drug and drug products including project management.
Course Distribution
The post graduate study of the Department of Pharmacy has to follow the course schedule given below. The first digit in the number indicates the year for which the course is intended, the second digit indicates the semester assigned by the department and the last two digits are assigned for the specific course.
Mode of study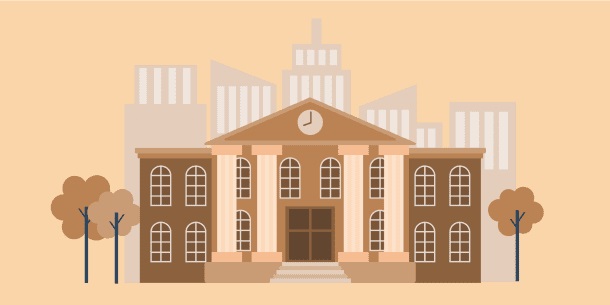 On-Campus
Get the full student experience by joining us of our state of the art campus
How On-Campus Studies Works at WUB
On-campus learning (2-3 days per week)
Full time only
2-4 intakes per year – programme dependent
All programmes taught in English
Study in small learning groups and in close contact with your lecturers